Few Words From Our Management
"Proper utilization of technology can change the profitability of a business. We have seen its power, and also suffered when it is wrongly applied. Thus, our clients can add value from our expertise"
ABUL KASEM SHAMSUDDIN KHAN CHAIRMAN
"We are committed to provide products and services to our valued customers at all times that fully meet, satisfy and exceed their expectations"
ABUL KASEM KHAN MANAGING DIRECTOR
Few Words About AKTL
AKTL is a leading solution provider of end to end Telecom and IT solutions and services. We are specialized in providing products, services and solutions in data and voice communications. Our company is a sister concern of A.K. Khan & Co. Ltd, Bangladesh. A.K. Khan & Co. Ltd. is one of the oldest and largest business houses in Bangladesh with a very diversified portfolio of companies under it.These subsidiaries are involved in manufacturing, trading, textiles, telecommunications, deep-seafishing, engineering and shipping.
AKTL's core practices are in Application Development, Integration, Networking and Enterprise Solutions. We deliver our solutions through a combination of offshore, onsite, and offsite centers in order to deliver maximum value to our customers. AKTL was founded in 2000. It has been a pioneer in the Bangladesh Telecom and IT industry and continues to be a market leader. We played a pioneer role in providing Data Connectivity through Citycell and then Robi and Banglalink for the very first time in Bangladesh.
Distribution & Retail
AKTL is the largest distributor of the Robi Axiata Limited in Bangladesh. Operating exclusively in the Chittagong Region, AKTL has a setup of nearly 1,400 employees covering 50,000 point of sales (POS) with 66 offices, showrooms and customer care points... Read More
A strategic business unit of AKTL, AKTouch is a retail chain of electronic goods in Chittagong. AKTouch provides the latest mobile devices, has great accessibility spread over its 30+ retail outlets with the aim of providing its customer with in depth product knowledge. Read More
Partners

Products & Solutions
Our offering of Unified Communications and Collaboration (UCC) solution architecture is designed for multimedia solution under a single platform allowing for flexible deployment...Read More
The Internet of Things (IoT) is a system of interrelated computing devices, mechanical and digital machines, objects...Read More
Facts
168
Hours of Support per week
Award & Certification
AKTL places great emphasis on the quality, reliability and security of the services it offers. It does business in full compliance with the international standards on information quality and security. AKTL is the ISO 9001-2008 QMS certified distributor. The company was certified in 12th of August, 2014.
Security is of paramount importance to AKTL and its customers, and ISO 9001:2008 is the most widely-accepted certification available for supporting information and physical security and business continuity.
Audits are conducted regularly that include tests of security and of the CCTV system.
Access to physical facilities is restricted and physical security processes, such as restricted/named access (access control system) are enforced consistently.
Risks and threats to the business are assessed and managed.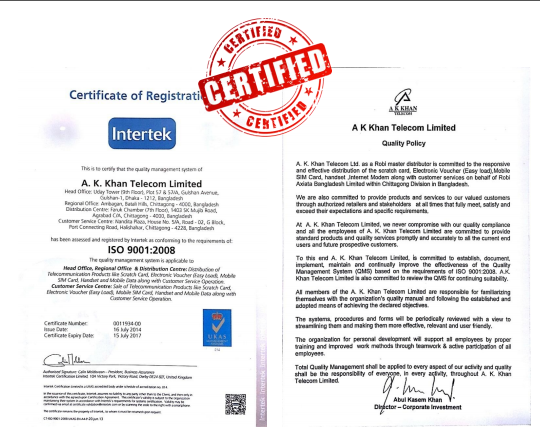 Why Customers love AKTL
AKNET has undoubtedly proven their reliability and market competitiveness. We do appreciate the sincere efforts to develop NUK's website.
-Mashuda Khatun Shefali,
Executive Director, Nari Uddug Kendra.
Team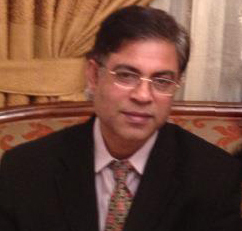 Nazrul Islam
Chief Marketing Officer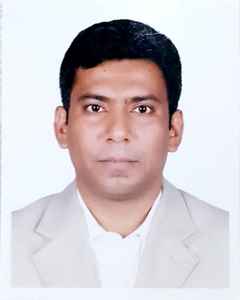 Shakil Jowad Rahim
Head of Operations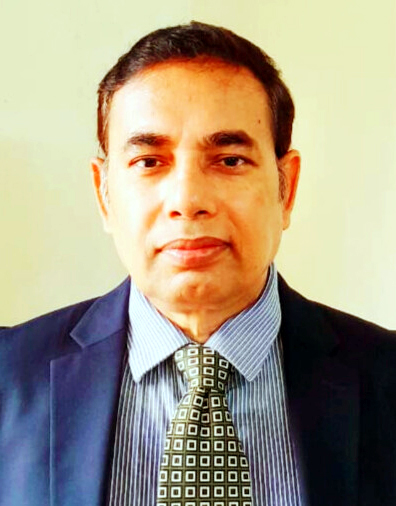 Tarun Das
Chief Technology Officer
Md. Abul Basher Khan
Lead-Sales
Rashedul Islam
Manager, Human Resources & Admin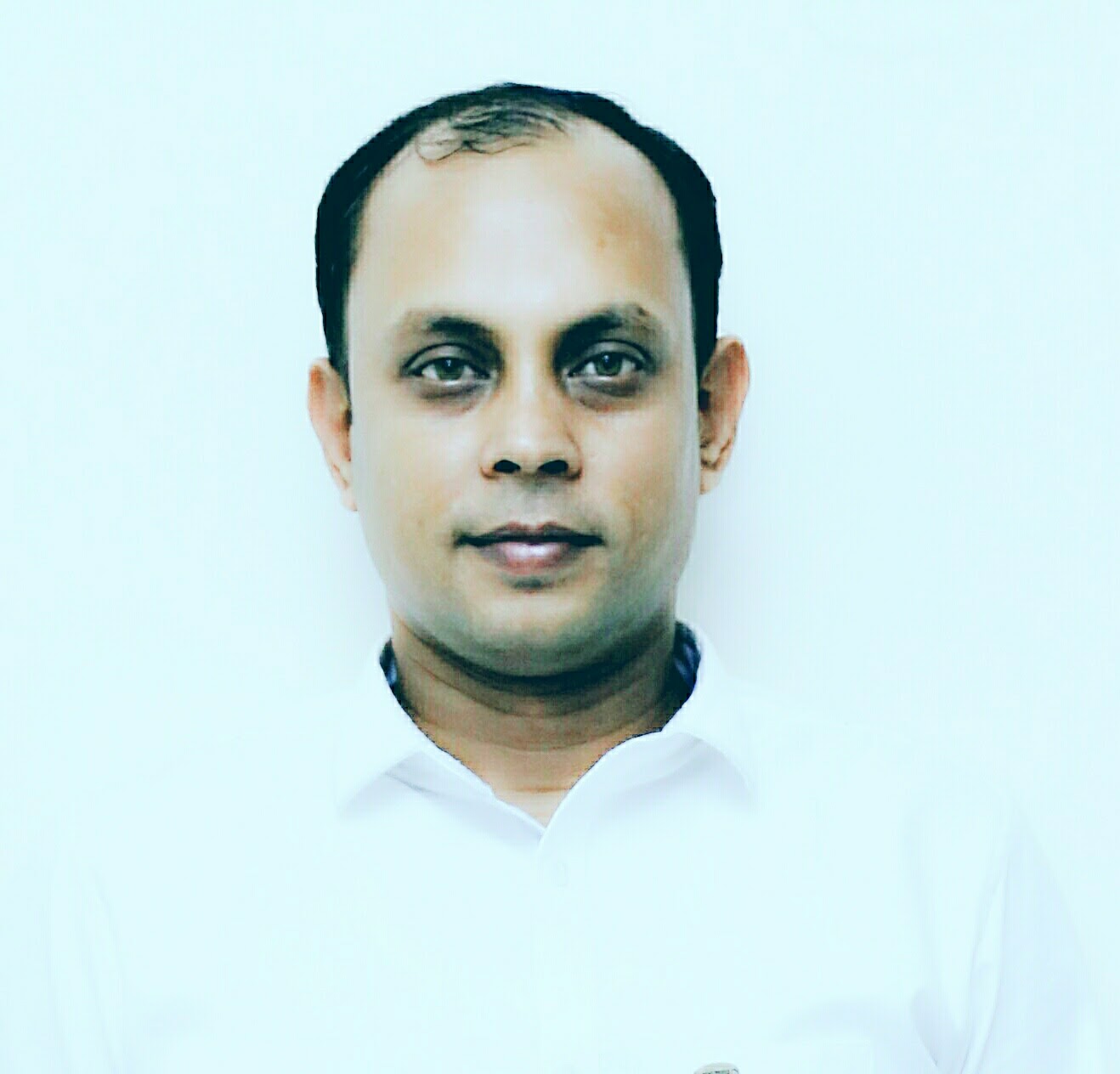 A K M Ali Haider Shymol
Manager - Accounts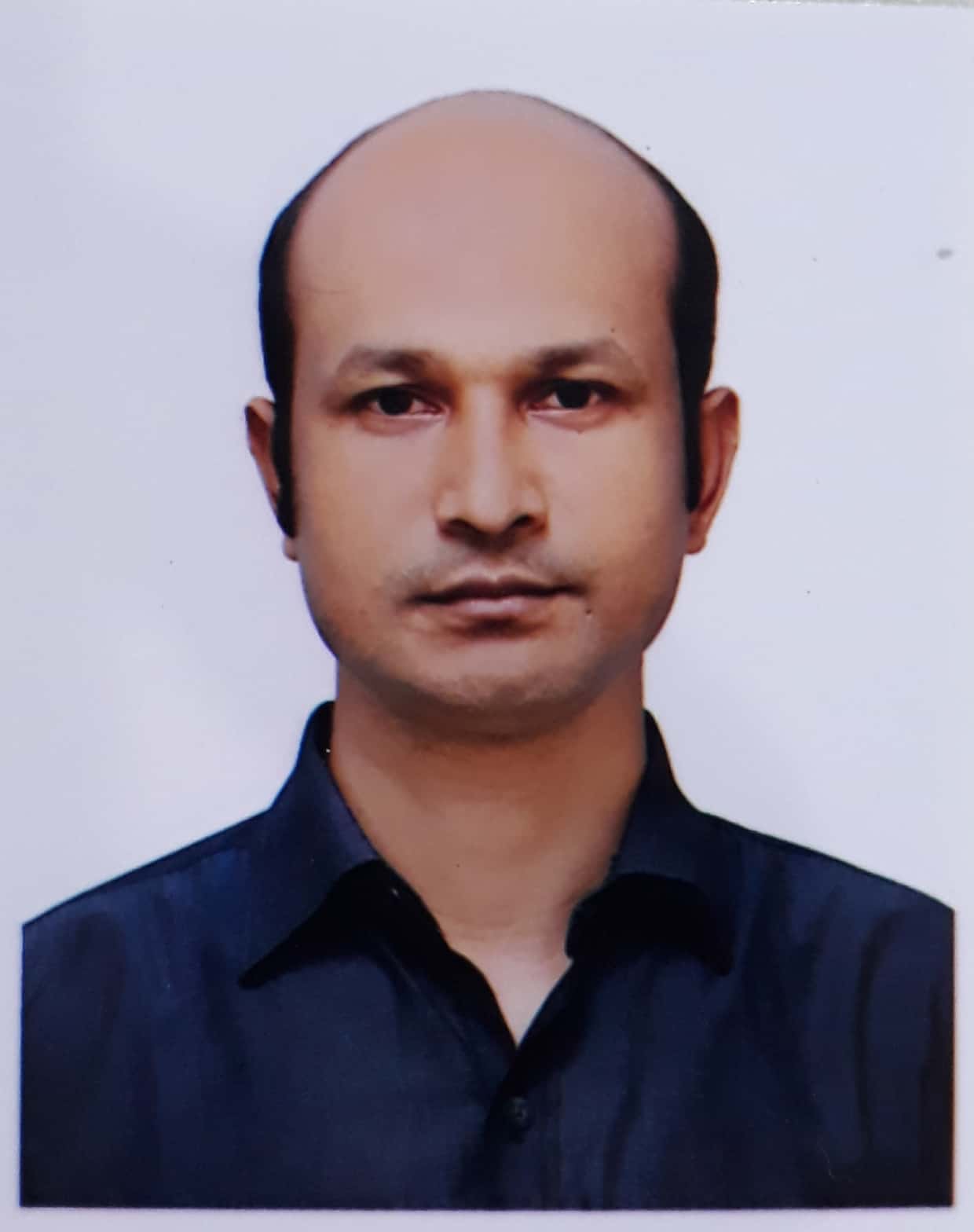 Md. Monjinul Mobin Milton
Manager - Technical Operations